Features
Ready for some fun? Soaked! Waterpark is jam packed with excitement and entertainment for the kids – and the kid in all of us.
*Please note Soaked! Waterpark will be closed for our planned bi-annual shut down to conduct deep cleaning and preventative maintenance from Monday, January 29, 2018 to Wednesday, January 31, 2018. The waterpark will reopen on Thursday, February 1st, 2018
Green Waterslide
Expand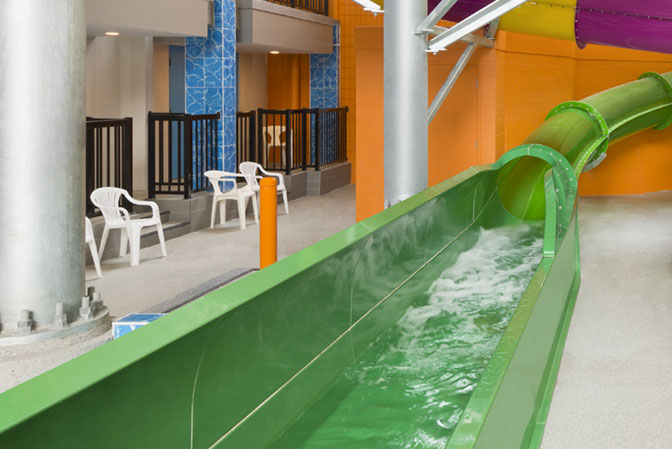 Get whisked away in a rush of twists, turns, twirls and thrills!
Parents can watch their child slide down the entire length of this bright, translucent, fully enclosed body slide. "Green Waterslide" is 3 stories high and 205' (62M) long. Riders must be a minimum of 42" (107cm) tall to ride alone.
Purple & Yellow Waterslide
Expand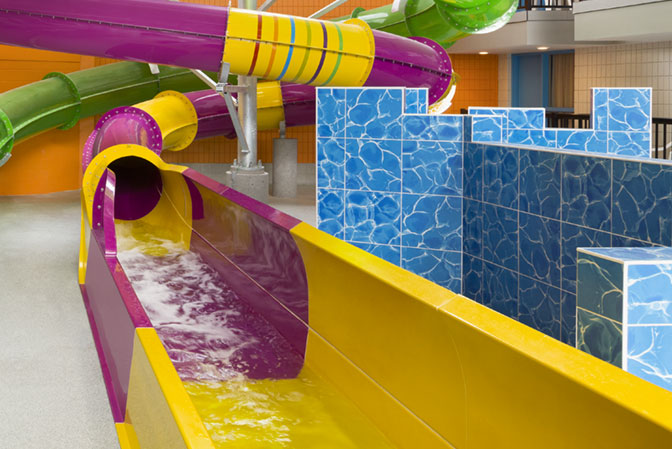 This dark tunnel body slide has bursts of kaleidoscopic colors coming at you on the way down.
"Purple & Yellow Waterslide" is 3 stories high and 225' (68M) long. Riders must be a minimum of 42" (107cm) tall to ride alone.
Blue Zone Fountain Pad
Expand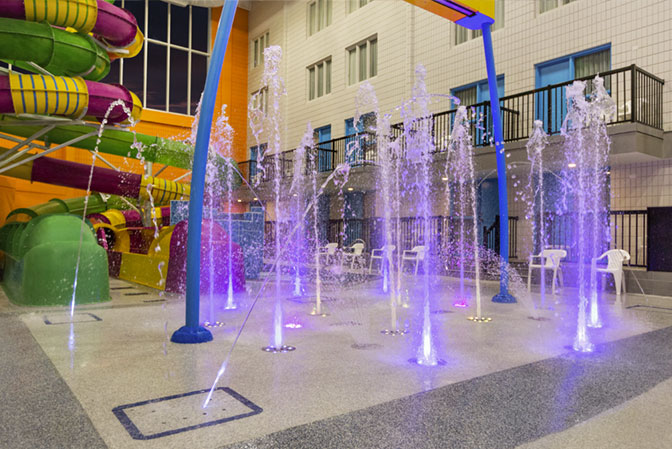 The first high-tech spray pad of its kind in Canada to be installed in an indoor hotel waterpark.
Chase the leapers, dodge the jets, splash through the sprinklers. This is the perfect spot to get Soaked!
Watermark™ Digital Water Curtain
Expand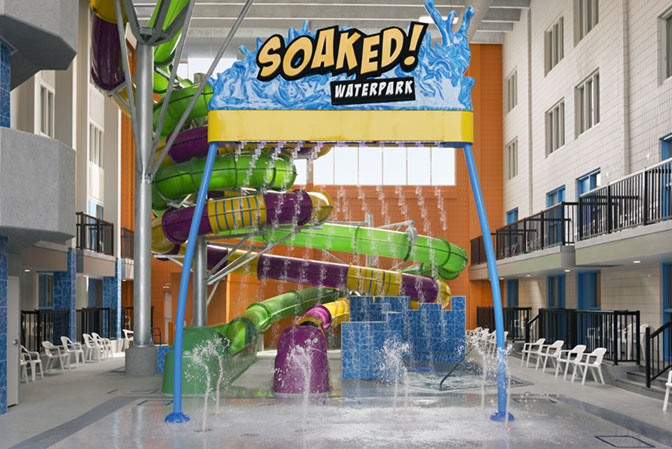 It's raining shapes, colors and words here at Soaked! Waterpark.
This is the first Watermark™ Digital Water Curtain to be installed in Canada. Normally just for display only, you can actually play in ours! Book a birthday pool party and ask us about putting your child's name up "in water!"
Toddler Area
Expand
A special spot for our littlest guests, just off to the side and away from the action.
A zero depth play area with gentle water features allows toddlers the opportunity to have some fun in their own space.
Swimming Pool
Expand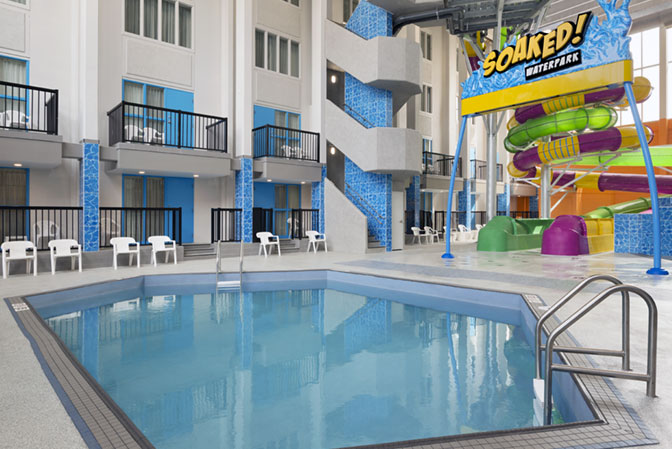 Calling all you little fish out there.
With both shallow and deep ends, the pool is perfect for all ages and offers a great spot to float, swim and splash the day away.
Hot Tub
Expand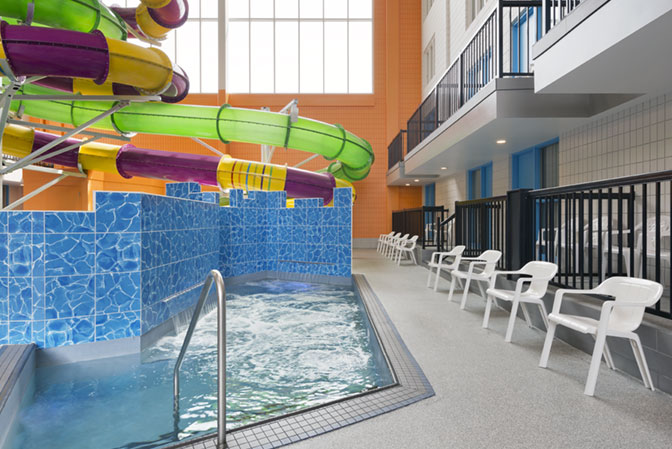 Who says waterparks are only for kids?
This is a great spot for parents to relax and take a break during your visit.